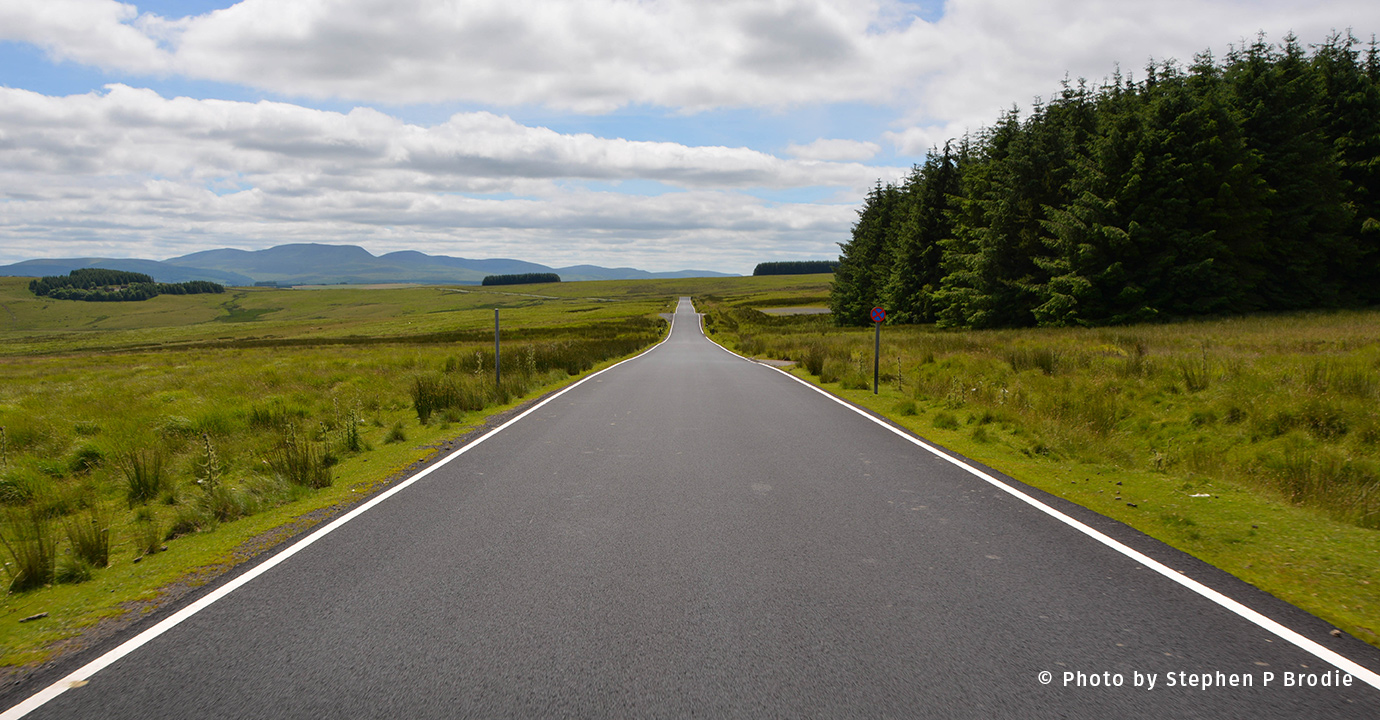 The road with no name….
Open for the public all year round unless there are Army exercise (otherwise our riders will need to take a detour). It really is a riders delight, smooth tarmac, numerous blind turns and blind summits, with passing areas. The road has stunning views, reaching 414 metres above the sea level.
Our rider may expect hear the sound of gunfire in the distance…..